Custom mailer boxes
Do you know what size box you are looking for? Simply enter the dimensions and volume below and generate an instant estimate.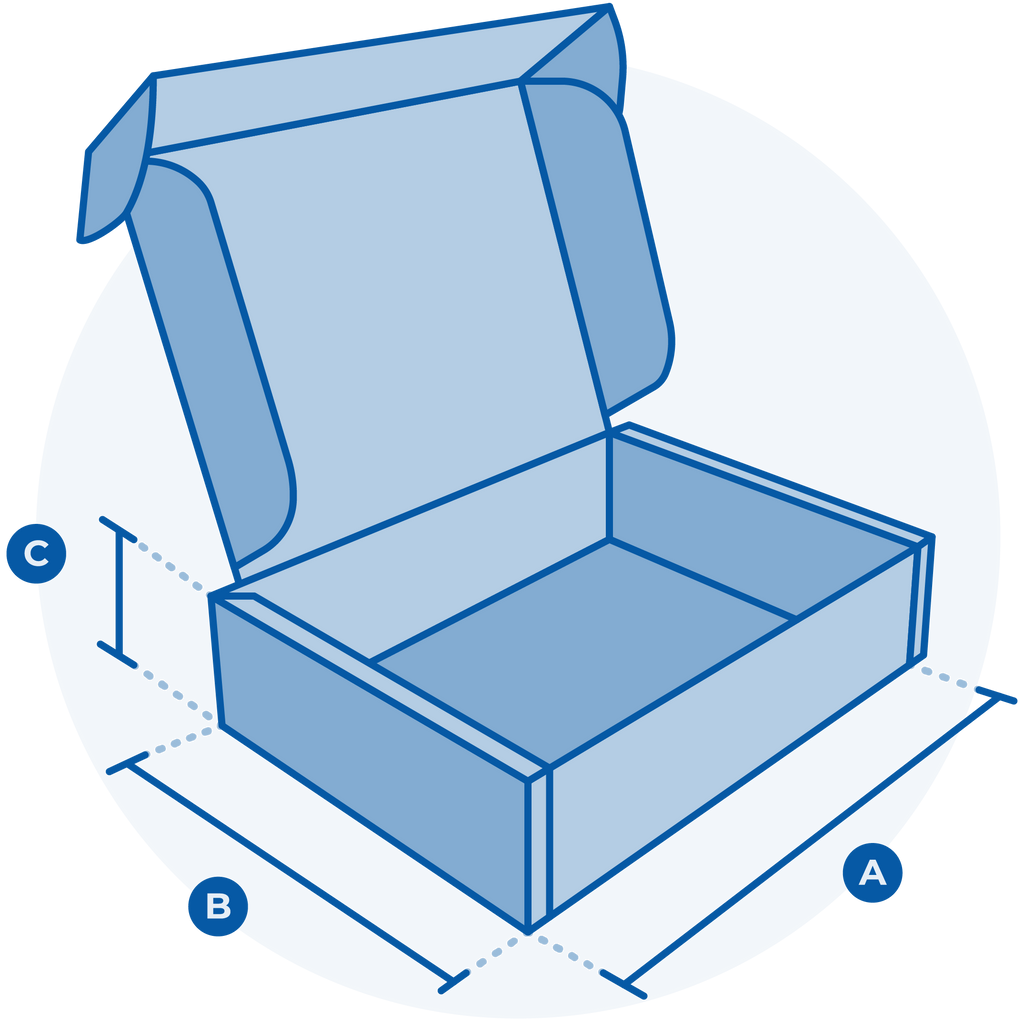 Happy with the estimate? Fill in our contact form or email us quoting the dimensions, volume and any other details and we can get your postal box project started!
Need something a bit different?
____
Same deal...fill in our contact form or email us to discuss your requirements. Did you know we can also add bespoke inserts to your mailer box? Please just tell us what you need!
What happens after you contact us?
____
We will confirm the mailer box spec with you and, once agreed, give you a formal quote detailing your requirements. Once you accept the quote we will email you the template so that you can start designing the artwork (if you are buying printed mailer boxes). When we have received the artwork (if relevant) we will send back digital proofs.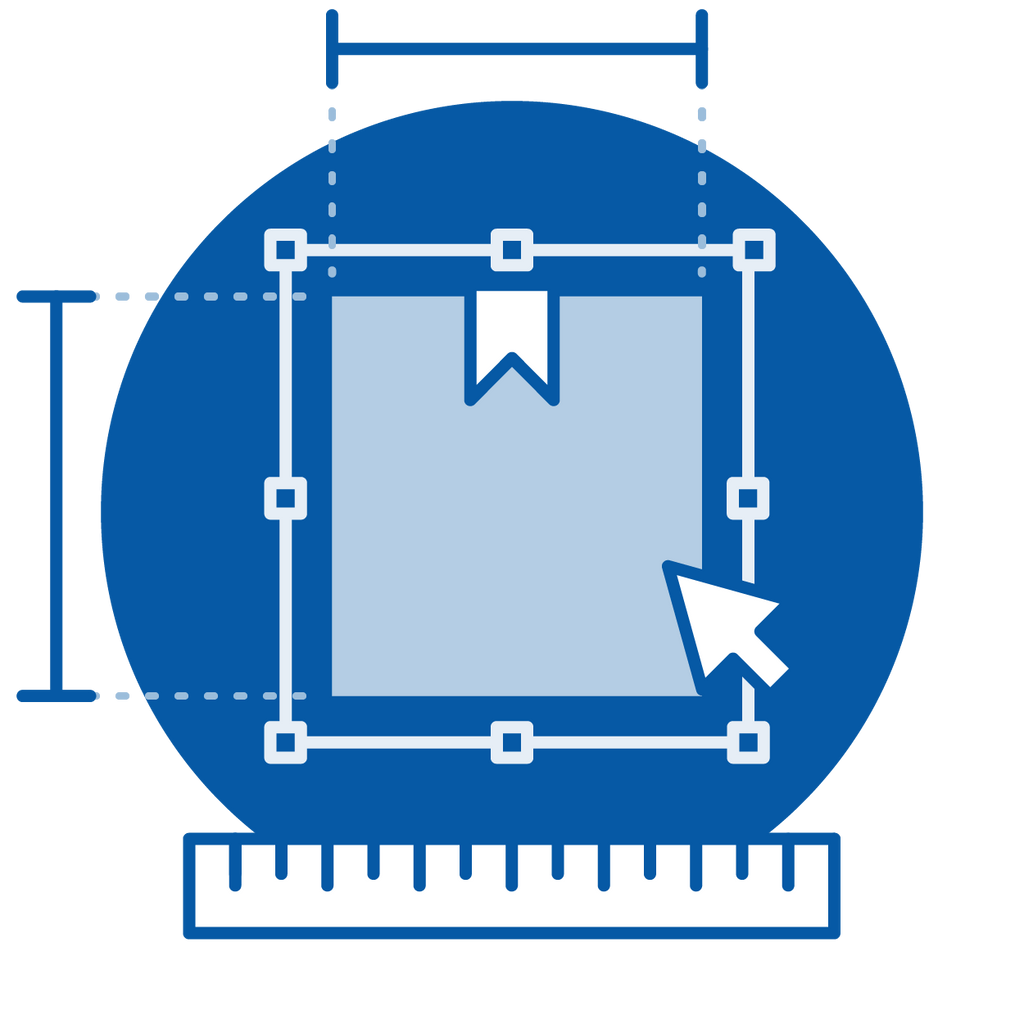 Confirm specification
with a consultation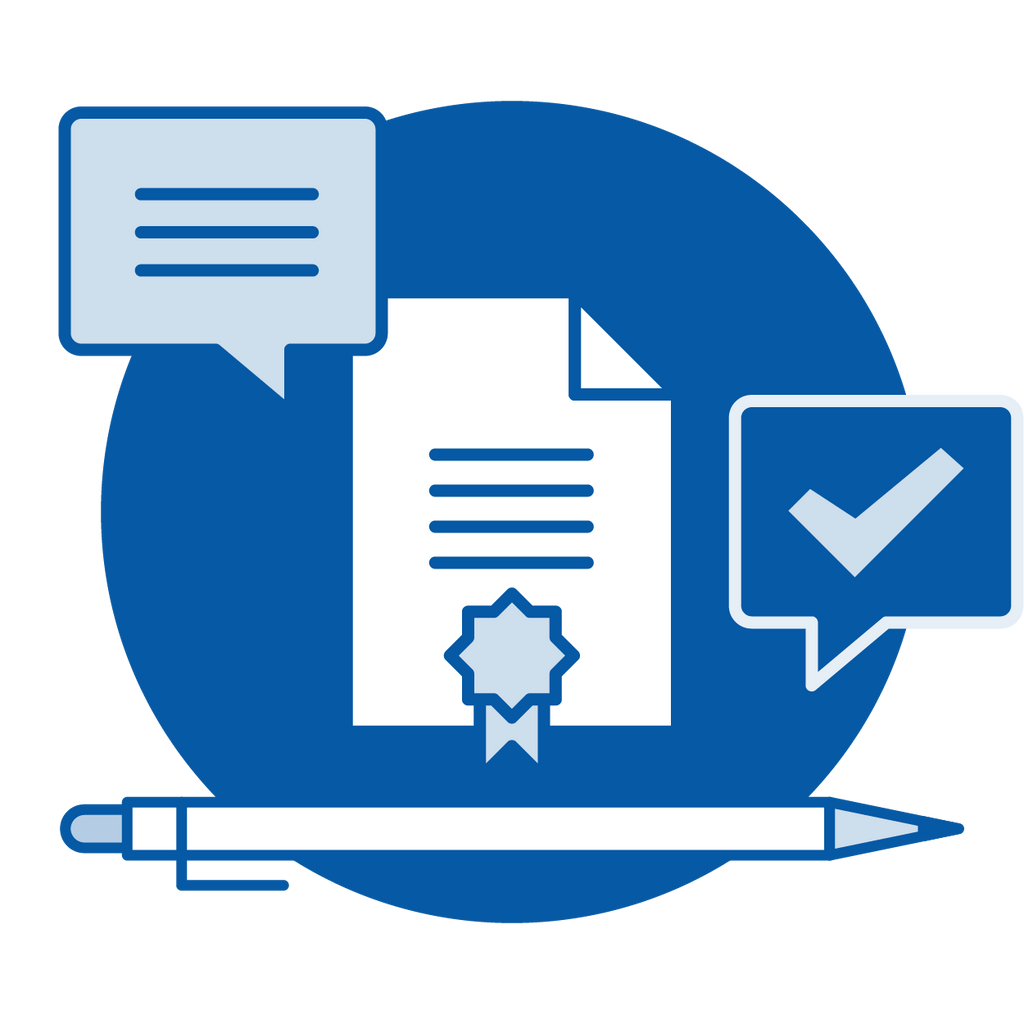 Agree costs
with a formal quote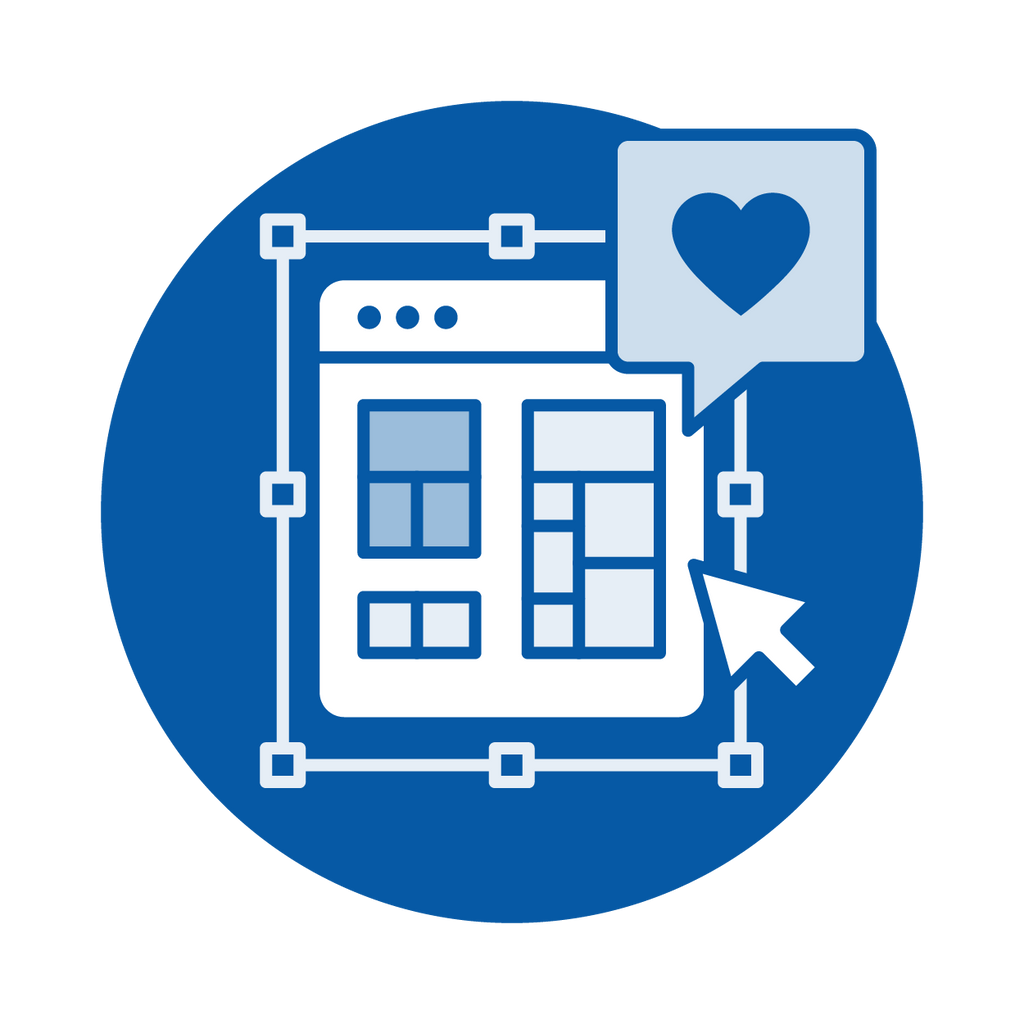 Start designing
from digital templates
Custom mailer with no minimum order
____
When it comes to bespoke postal boxes, it's often hard to find manufacturers who have no minimum order quantity (MOQ). Here at Cardworks, we take the view that short run work is interesting, variable and offers great customer service. For that reason we are happy to produce bespoke postal boxes even at low volumes.
Luxury promotion boxes
Bespoke one-offs for when you really need to impress or thank somebody with a high-margin product.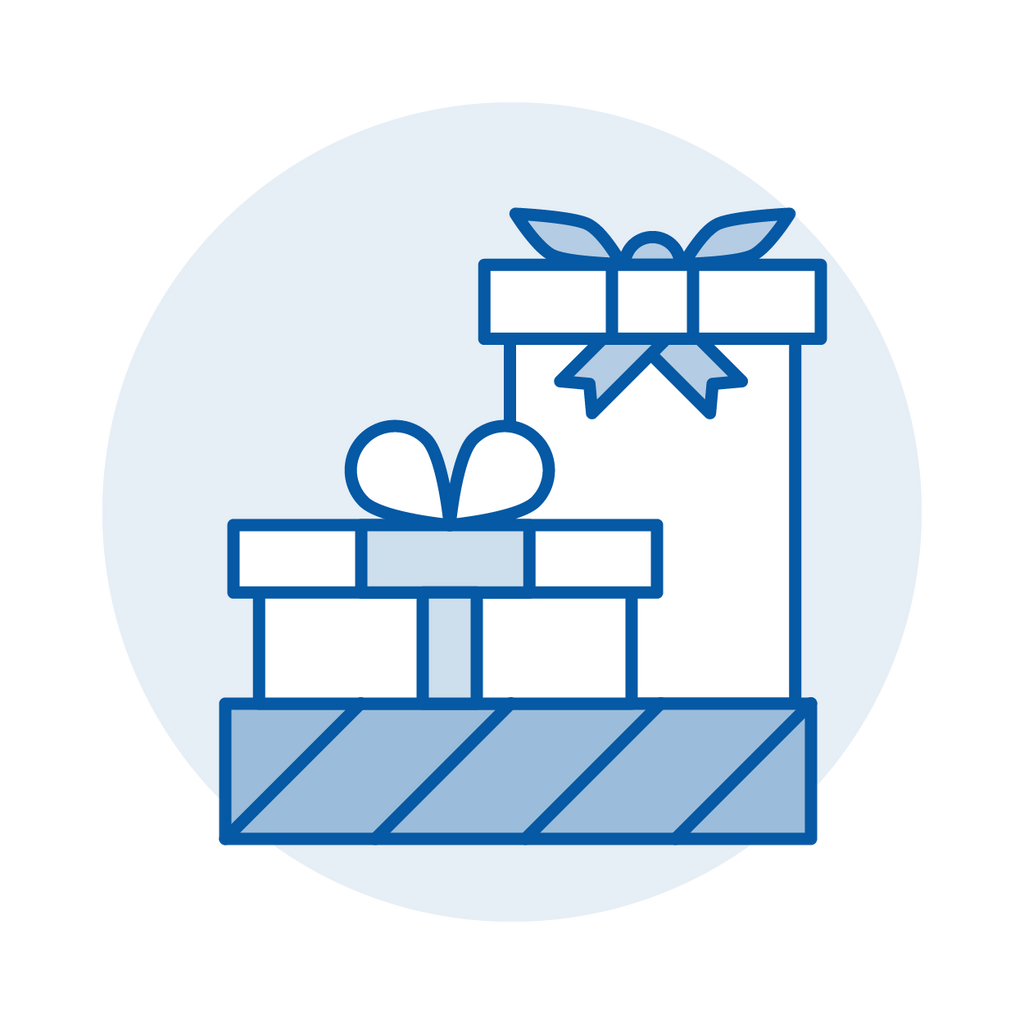 Influencer boxes
Having products featured on the 'socials' of prominent influencers can really get your brand noticed.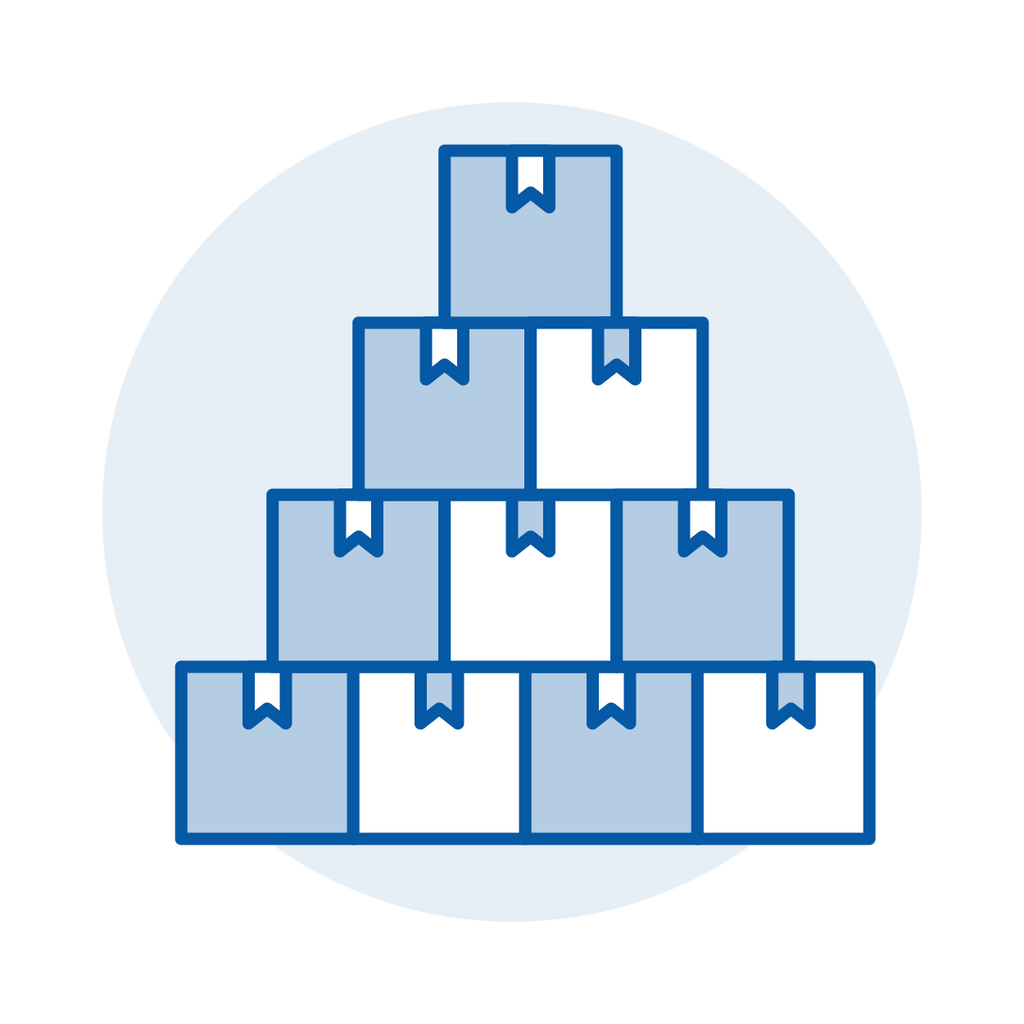 Team wellness boxes
Staff gift boxes are a great way to thank performance players and welcome prestigious new hires.
Be aware, however, that the lower the volume, the higher the price per box will be. For this reason, our customers tend to only buy short run mailer boxes when they need to make a really positive impression.
Custom sized postal boxes
____
You can find plenty of standard size postal boxes for sale and they don't cost very much. And for a lot of businesses, a standard size mailer is all they really want. But there are times when a custom size is worth splashing out on.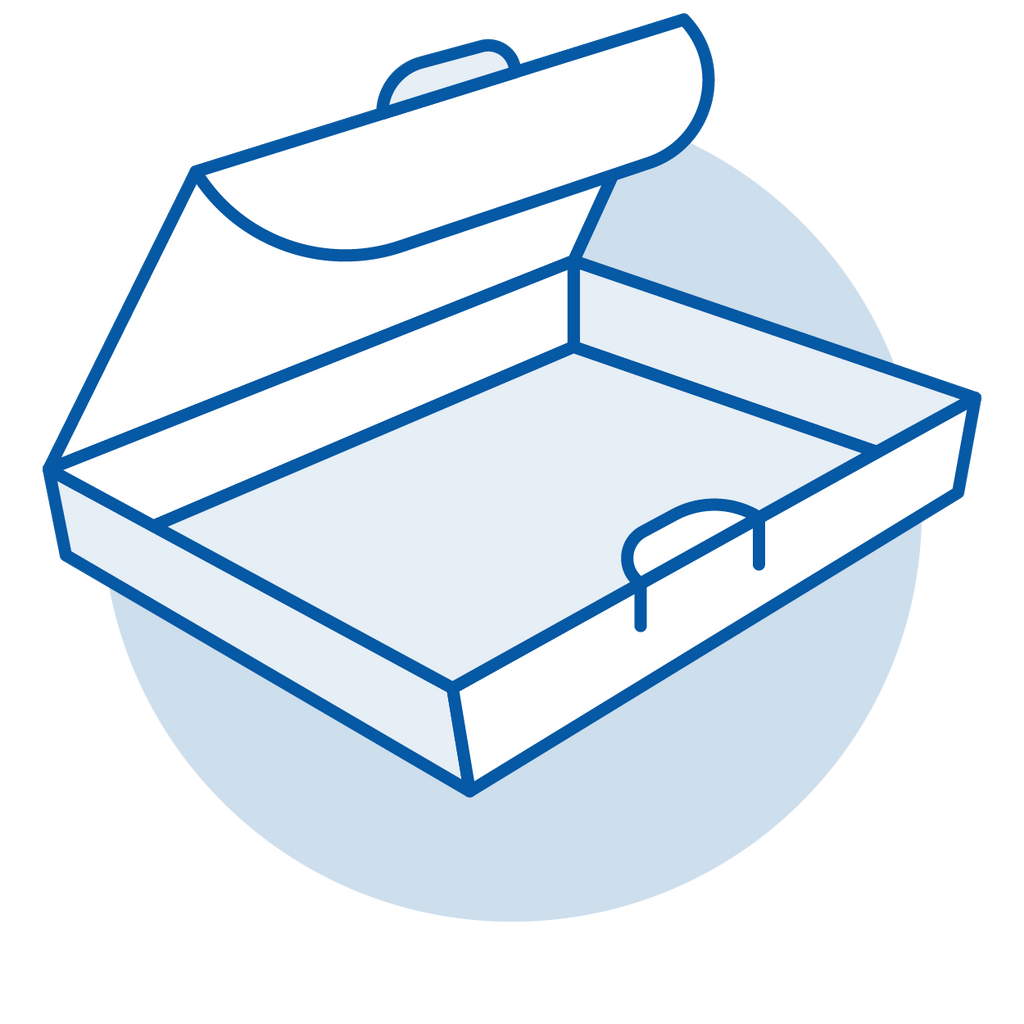 Presentation boxes
Bespoke one-offs for when you really need to impress or thank somebody with a high-margin product.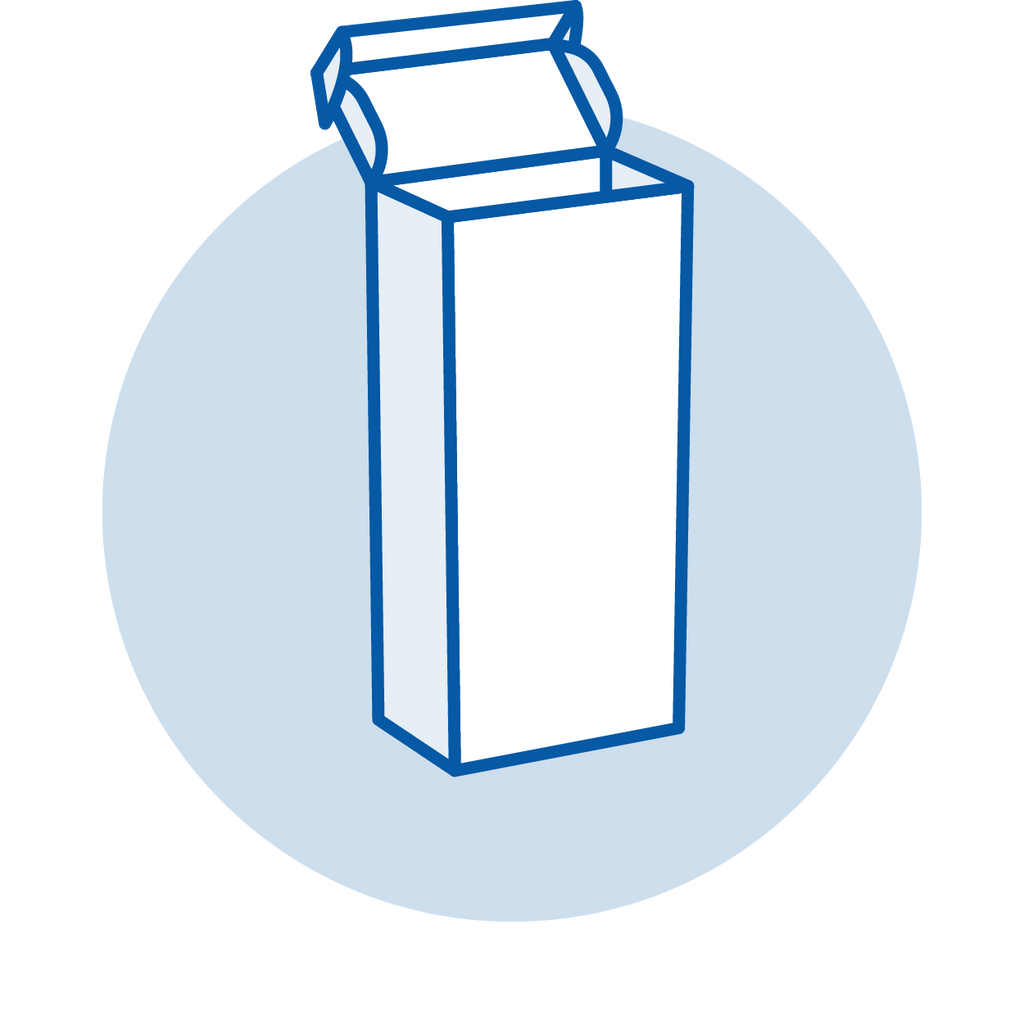 Proper fit boxes
For when you don't want your product rattling around inside a box, this keeps it nice and snug inside.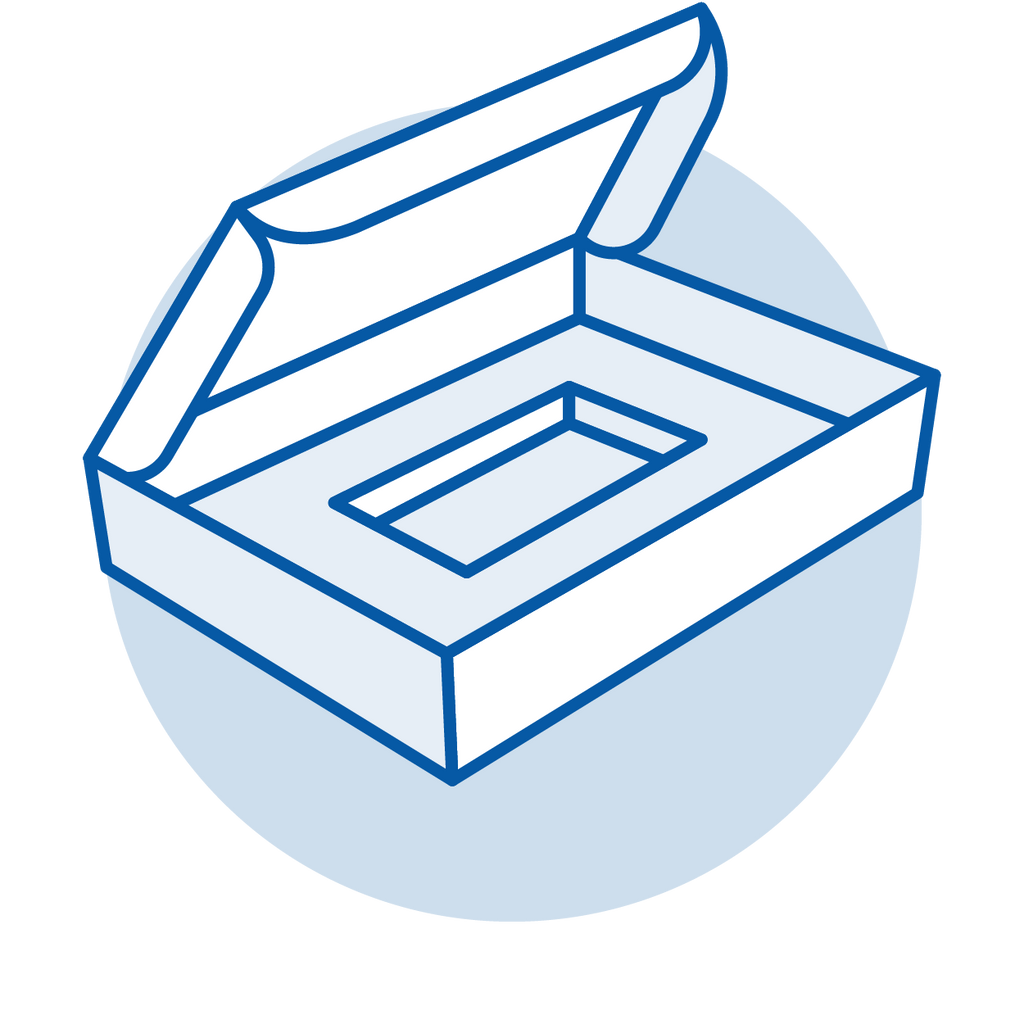 Insert boxes
Adding an insert can super-charge the brand experience and give a premium feel to your items.
The most common reasons for custom sizes
____

Good presentation
When you want to make a really good impression for a premium product or service, going bespoke will elevate the brand experience for your customers.

Perfect fit
When you don't want your product rattling around inside a box for occasions like HR welcome packs, PR boxes, corporate gifts and point-of-sale packs.
Custom size postal boxes with inserts
____
Sometimes you just want a plain or printed postal box; simple, no frills. Other times you might want an insert. That can be because you are regularly shipping the same items. For example, we produce "point of sale packs" that manufacturers can send out to new independent accounts that they win. Making sure that each of the items is displayed attractively inside the mailer box creates a very professional impression.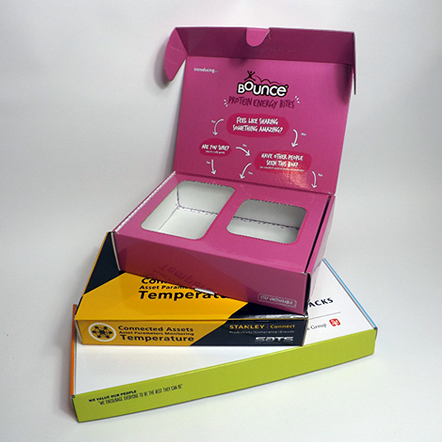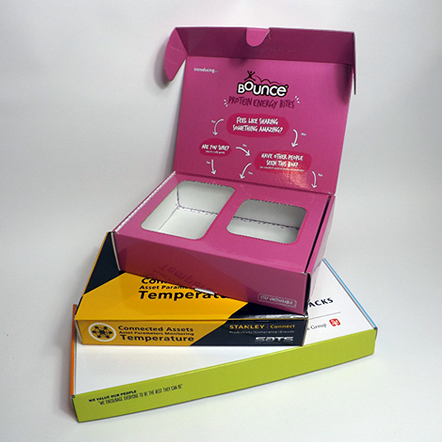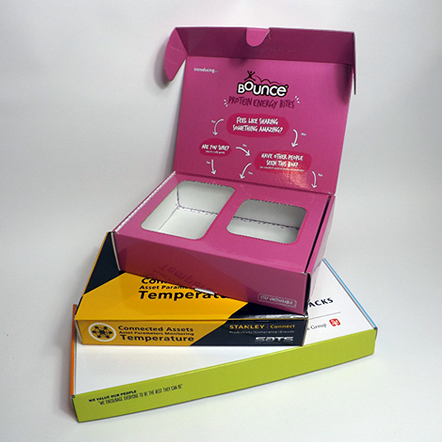 Inserts prevent any of the items (especially the heavier items) from moving around in transit and either damaging the box, damaging any of the other bits and pieces or getting damaged itself.
Custom printed mailer boxes
____
Not relevant if you are looking for a plain brown postal box. But if you are looking to impress then custom printing is the way to go. You can print onto both the inside and the outside of a mailer. The external graphics can be used to make the box look neat and highly professional. Or you can get really creative and use the box as a medium to communicate brand messages or build excitement for the unboxing. Inside a box you can get even more creative, adding special instructions or messages.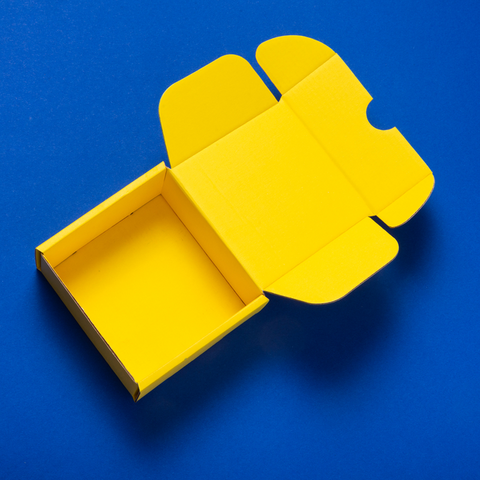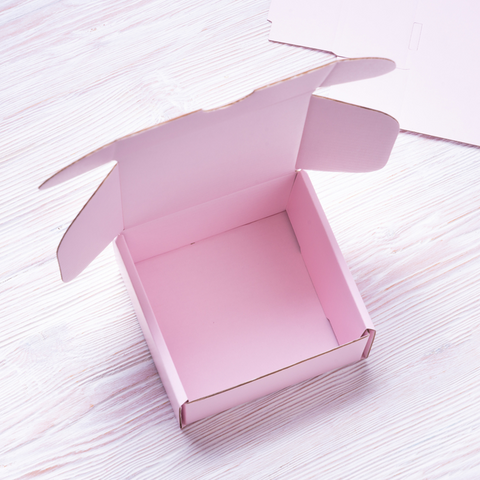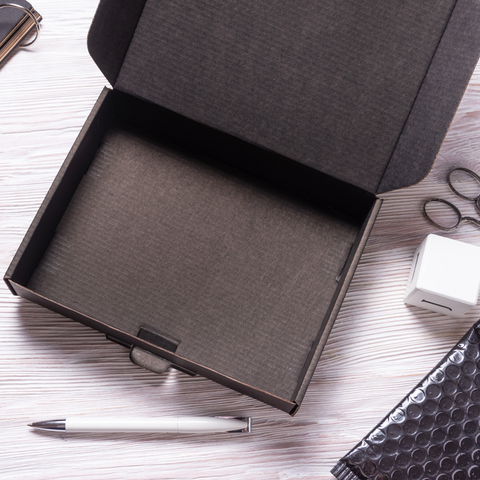 Custom printed mailer boxes with logo
____

Keep it simple
Sometimes customers just want a custom mailer box with their logo on it. In this case it is often most economical to print the logo direct to the cardboard. This doesn't give the most luxurious finish. But for shipping lower margin products when it's less important to provide a wow factor, it is a perfectly acceptable solution.
What style mailer boxes?
____
FEFCO codes are internationally recognised, standard layouts for a whole array of boxes and trays. The most common design for a mailer box is the 0427 layout. Which is best described as a box with "ears" that tuck in to close the box. Another popular layout is the 0426 style which is more like a pizza box. Instead of the lip folding over the front of the box, the front lip tucks inside the front of the box and there are no "ear flaps".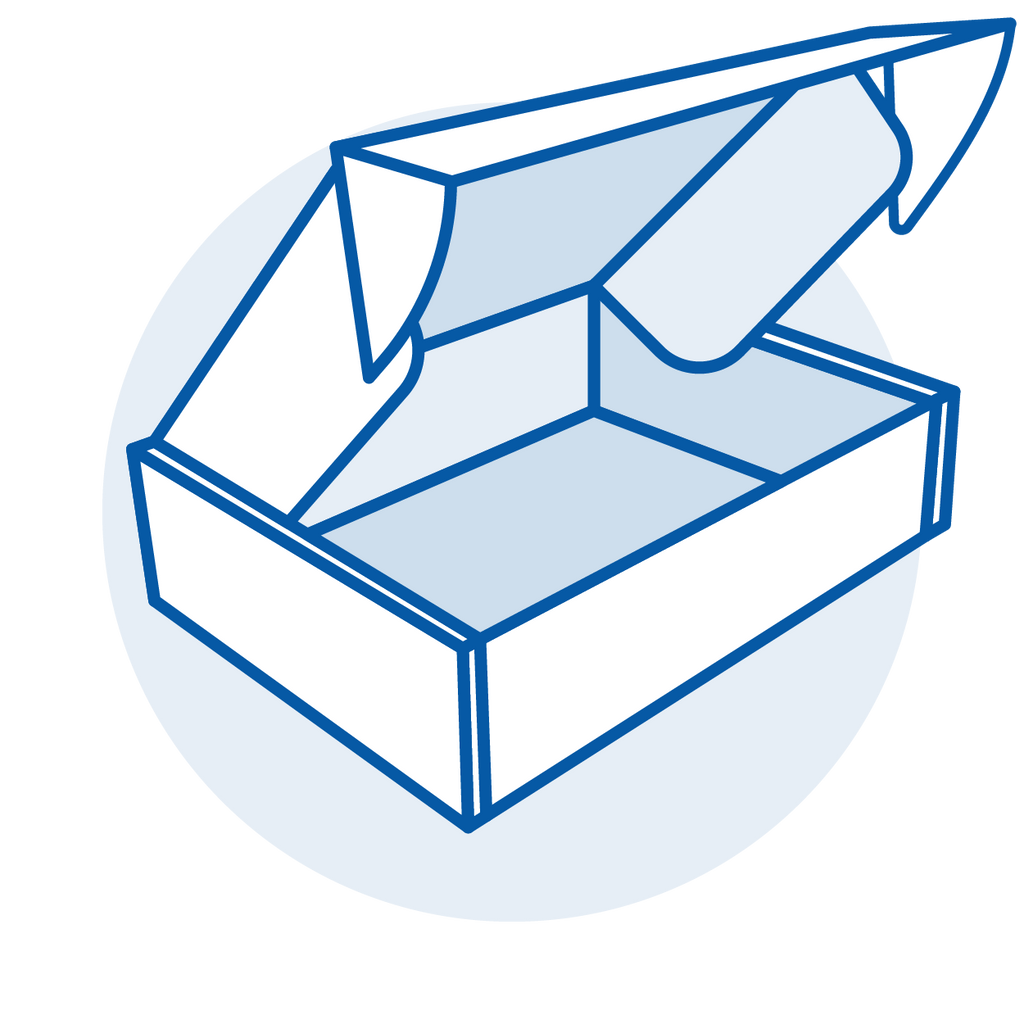 FEFCO 0427
The classic self-closing box.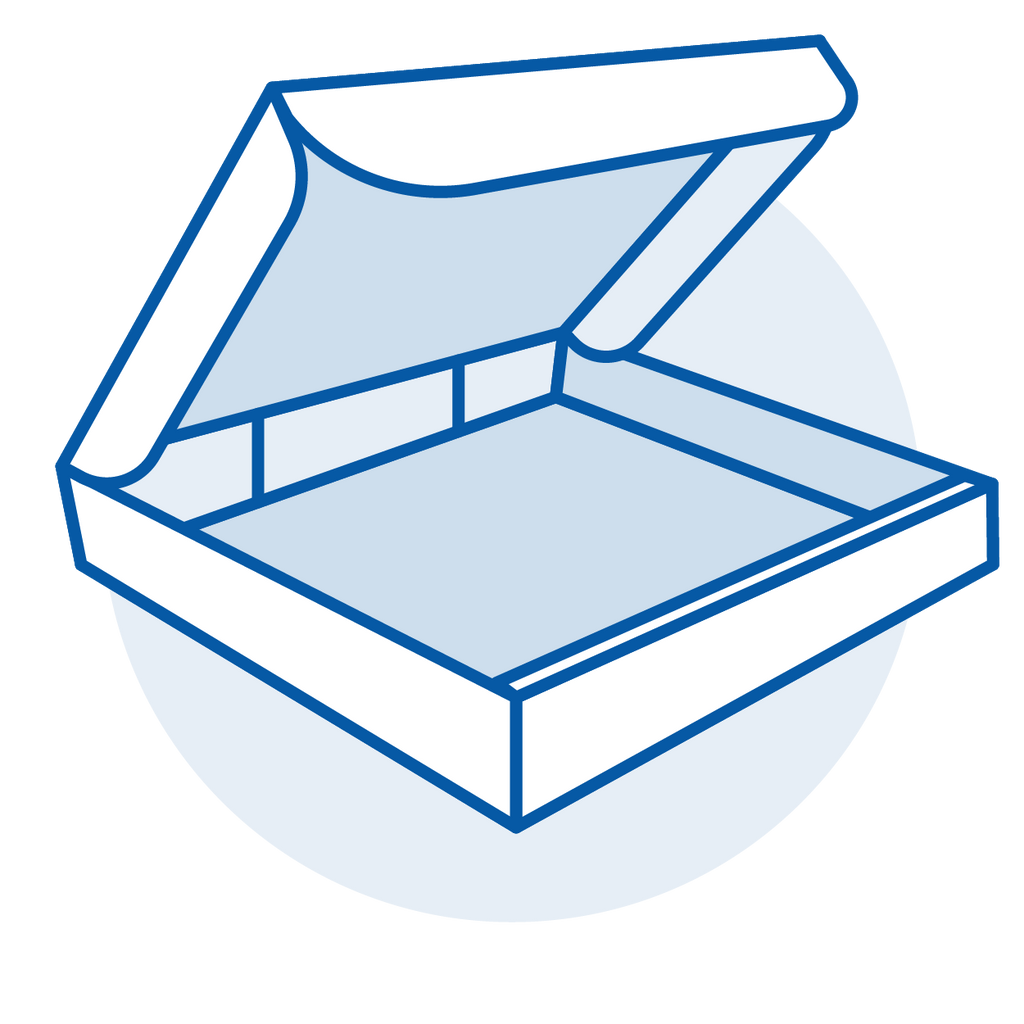 FEFCO 0426
The familiar pizza box style.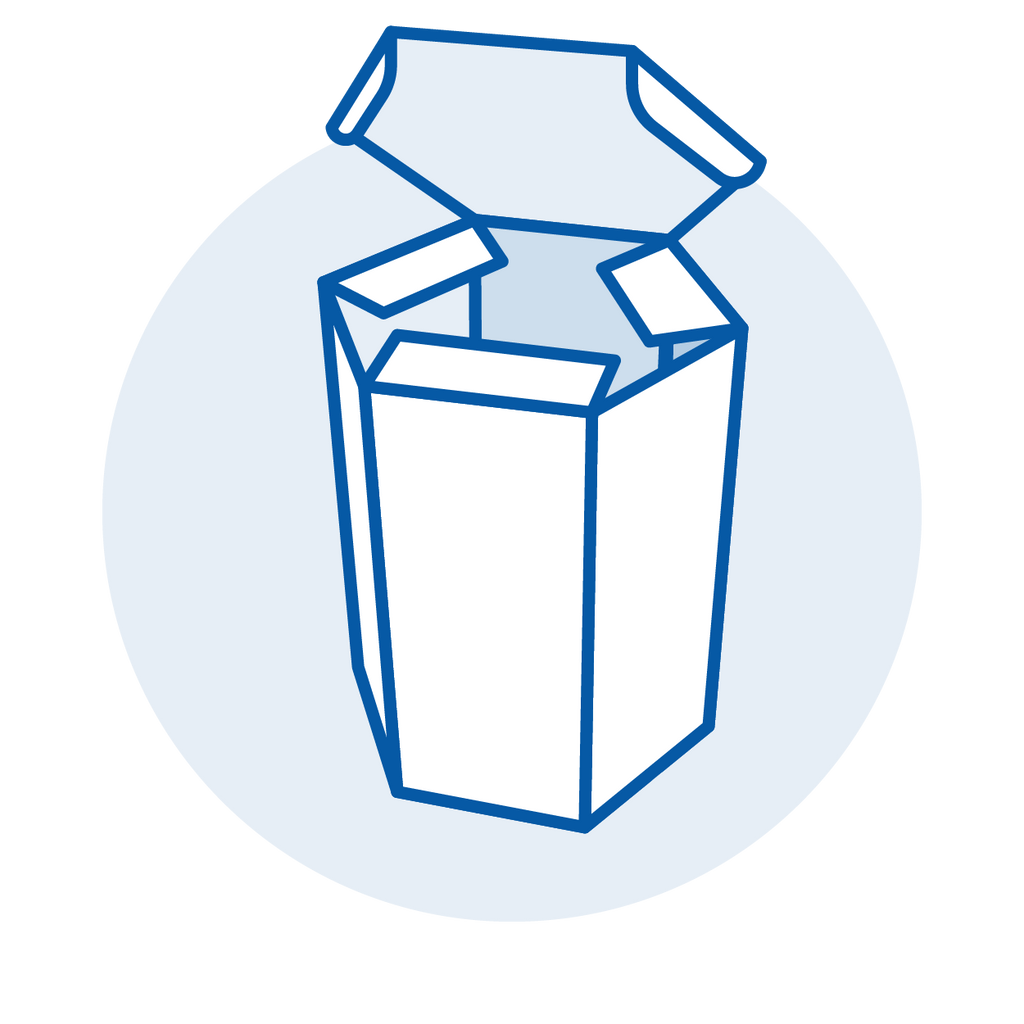 FEFCO 0730
Something more unusual.
All the postal boxes we make are 0427 style by default. However, we can manufacture any of the FEFCO styles on request.
How to seal a customer mailer box?
____
One of the most popular ways to close mailer boxes is with a small piece of tape or a sticker. With the 0427 style mailer, the ears do a good job keeping the box closed but a sticker does help seal it and prevent tampering. We are also able to attach small velcro buttons to the boxes. It's not as tamper-proof but it hides the closing mechanism away which looks very neat. And it makes for a very satisfying, tactile, unboxing experience.
Tape or sticker seals
Tape or sticker seals help to avoid tampering and damage to your products during transit.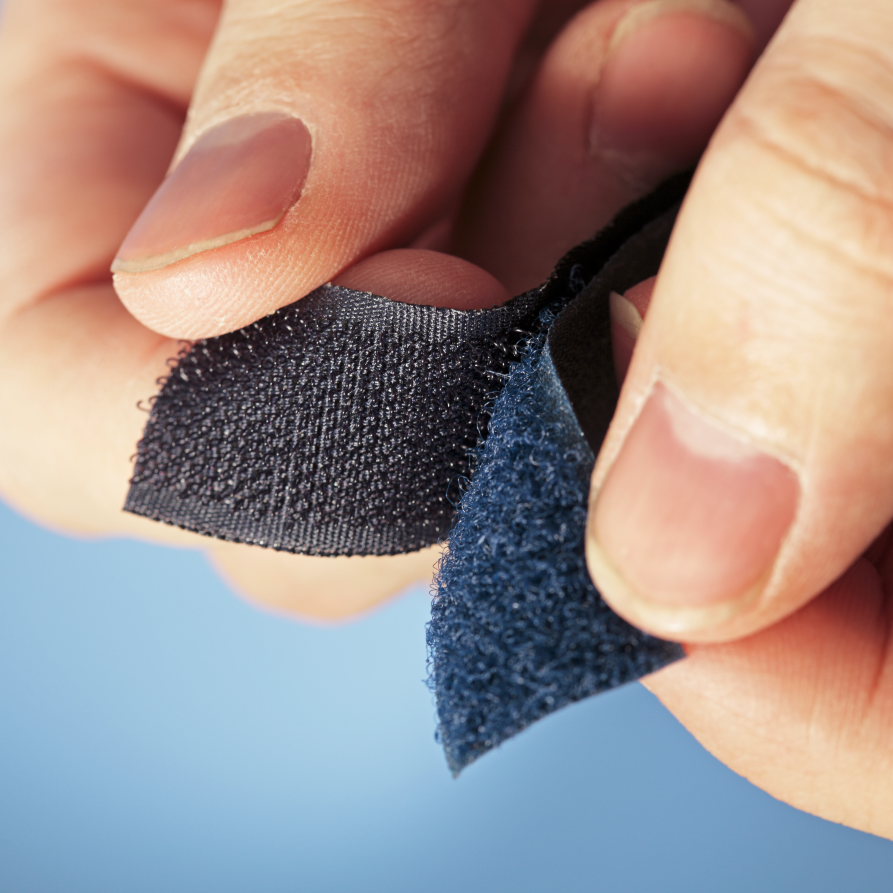 Velcro buttons
Velcro buttons are a neater sealing option that adds a premium feel to higher-margin luxury goods.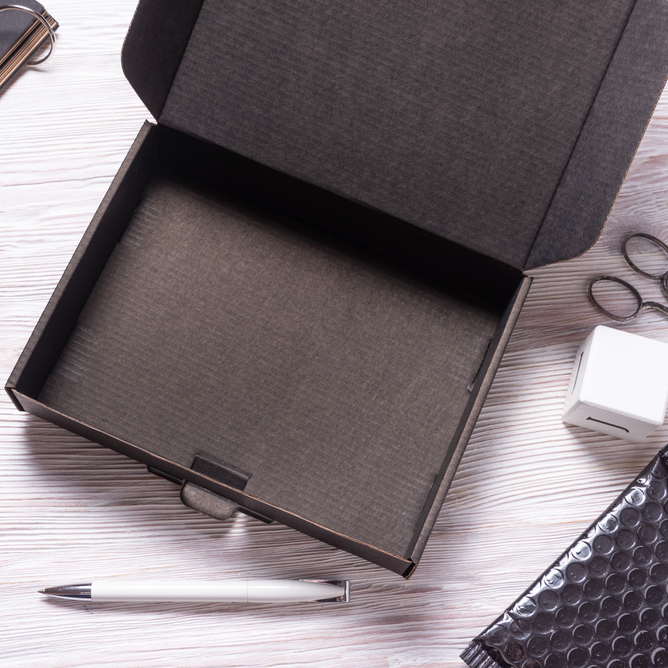 Magnetic buttons
Magnetic closures are a bit more expensive but offer a more satisfying unboxing experience.
Luxury appeal or purely functional?
____

Luxury fastenings
Velcro or magnetic fastenings are something you might consider if sending high-margin luxury samples to distributors or social media influencers.

Purely functional
A perforated "tear strip" with adhesive tape is the most common and cost-effective box sealer. The customer simply rips off the lip to open it.
What materials do you use for mailer boxes?
____
By default, we use E-Flute corrugate for the box itself. This usually has exactly the right feel and strength to it. If we produce really large mailer boxes, or the box needs to be extra strong, we might suggest making it out of B-Flute. And for very small boxes, we find that N-Flute is excellent.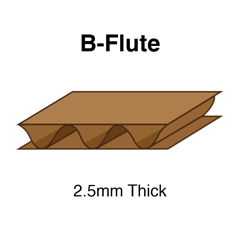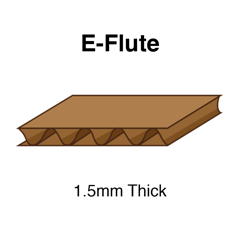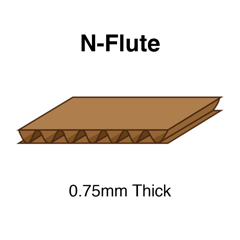 It's possible to print direct to the corrugate. Our preference, however, is to print onto 180gsm paper then laminate the printed paper and glue it onto the corrugate. The overall result of this is a visually impactful mailer box with bright colours and no cracking where the box folds.